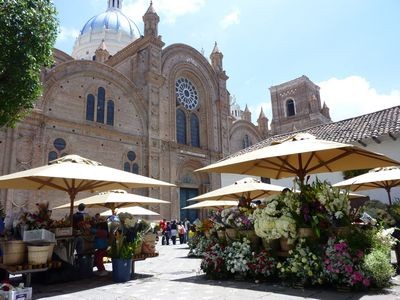 Si Centro Spanish Language School
Located on one of Cuenca, Ecuador's most attractive streets, the Sí Centro Spanish Language School offers one-on-one instruction or instruction in small groups, with tuition adjusted accordingly. All levels of Spanish are available, including elementary, intermediate, advanced, and Spanish for professional fields.
Cuenca is well known for its Culture, Architecture, and Arts. It was settled by decree of the Spanish Viceroy Don Andres Hurtado de Mendoza in Tumipampa (Valley of the Flowers) on April 12th, 1557. It was originally named Santa Ana de los Rios de Cuenca, to honor the Viceroy's homeland in Spain, Cuenca de Espana, and is also an important connection between the capital cities of Quito and Lima.
» Ending Soon
Course Title

» Recently Listed Auctions
Course Title